Lehigh Valley Area Plumbing Contractor
Call us today at (Sorry, we are unavailable)!
For almost 50 years, Maitz Home Services has been providing professional residential plumbing services to homeowners throughout the Lehigh Valley and surrounding areas.
When you choose Maitz Home Services for your plumbing needs, you can expect a superior level of service. First, we will arrive on time. Our uniformed, licensed and insured plumbing technician will show up in a fully stocked truck, ready to handle any plumbing issue or request that you may have.
After fully assessing the situation, we'll go over your options with you and give you an up front price. Because we offer up front pricing there are no hidden fees or surprises.
At Maitz Home Services, we stand behind our plumbing work. We offer our customers our 100% Satisfaction Guarantee because we are so confident in our licensed and highly trained technicians. We strive to make sure that all of our customers receive the service they expect the first time.
If you are in need of residential plumbing, drain cleaning, or water heater service, give us a call. At Maitz Home Services, we're not satisfied until you are!
Call us today at 610-915-8424 to schedule Lehigh Valley plumbing services.
Sorry, but we are unable to take new clients at this time.
Why Choose Maitz Home Services as your Plumber?
We Offer Financing Options to Help You Complete Your Project

We are Fully Insured for Your Protection

We are Properly Licensed in Order to Perform Plumbing Work

Lehigh Valley Owned & Operated for 50+ Years

Open Evenings & Weekends for Your Conveience

100% Satisfaction Guarantee

Fast, Friendly Service
Customer Testimonials
"From the moment I called the office and Mae answered the phone to the time the technician is on his way to my house I got nothing but excellent service. Jon is a very courteous young man and very professional. He is always on time and takes his time to explain everything about the job being done...
Recent People With Plumbing Needs:
Our shower head was leaking. My husband replaced it. The new shower head is leaking and we are stumped!

Geri F
My kitchen sink does not drain properly-it appears to have a clog deep into the pipe as it takes a several seconds prior to backing up. Tried multiple drain agents and snake with no remedy. Checked air vent and no issue there. Unable to get clog to clear. Need professional help. Thanks

Jeff W
Our Location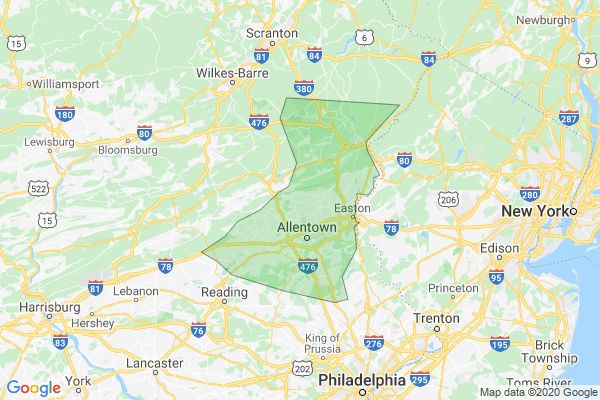 Location & Contact Info